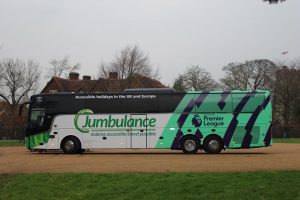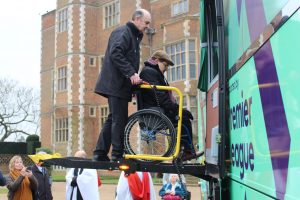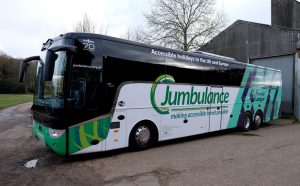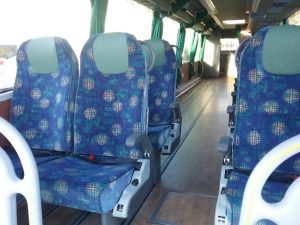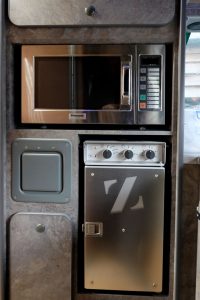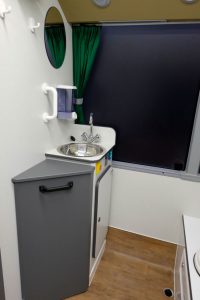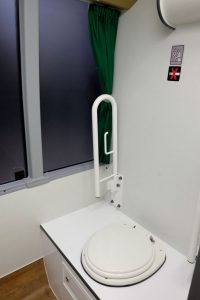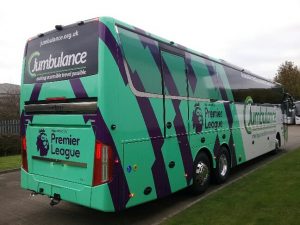 Experience fun, hassle-free accessible holidays and trips for all in the UK & Europe
Are you planning an accessible holiday or day trip but aren't sure how to travel to your destination? Hiring one of our medically adapted Jumbulances makes accessible travel possible for people with disabilities and other serious illnesses.  It's a perfect option for groups with special travel requirements.
Our Jumbulances are in excellent condition and well maintained by our skilled drivers.  Wheelchair friendly and fully equipped with essential features such as trolleybeds, defibrillators and oxygen means disabled and severely ill passengers can travel comfortably and safely across the UK and Europe.
Contact us to hire a Jumbulance>>>
T: 01582 765423
E: info@jumbulance.org.uk
We will listen to your requirements and support you with any queries you may have along the way.
Why hire a disabled coach from the Jumbulance Trust?
It is essential that our clients can "trust the Jumbulance Trust" enabling them to have the confidence to travel with us. Our excellent vehicles coupled with our own skilled personnel and robust compliance procedures transforms initial caution into excitement at the prospect of a trip of a lifetime!
Travelling can be difficult if you have a disability or require additional support, or you care for someone who does. As a charity, our aim is to ensure that travel is available for everyone, because we all deserve a break from time to time.
Hiring a Jumbulance means you can travel comfortably as a group without the stress of public transport like aeroplanes or trains. Jumbulances are perfect for groups with varied requirements because our accessible coaches have been equipped for a wide range of scenarios. They can accommodate wheelchair users, elderly passengers and those who are severely ill.
Jumbulance 2 (J2) Specification
Driver & Co-driver
Max, 21 passengers
16 fixed seats for passengers plus
Max. 5 wheelchairs or Max. 4 Stretcher beds (or a combination of both)
Jumbulance 3 (J3) Specification
Driver & Co-driver
Max. 24 passengers
18 fixed seats for passengers plus
Max. 6 wheelchairs or Max 4. Stretcher beds (or a combination of both)
Unique and special features of our Jumbulances include:
Fully equipped kitchen for small meal preparation
Emergency medical equipment: defibrillator, resuscitator, oxygen, medical supplies
Generous storage for wheelchairs and luggage
Mobile hoist (for off vehicle use)
PA System  / Climate control / WiFi
Dimensions
Weight Limits
Height
Width
Length
Gross Vehicle Weight
Width Lift Platform
Stretcher Bed
Lift
Hoist
J2
3.73m
2.55m
12.20m
18000kg
1.75m
200kg
400kg
150kg
J3
3.73m
2.55m
14.04m
24500kg
1.75m
200kg
400kg
150kg
Travel on a Jumbulance today
Have you got your big adventure planned? Or need some inspiration for your disabled holiday or accessible day trip? Get in touch with us today to travel with us and book a Jumbulance for your unforgettable journey.