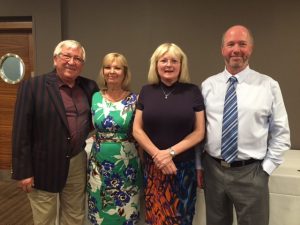 We are very grateful for the continued support of Pan Autos, respected Harpenden business for more than 25 years, who have again dedicated the proceeds of their annual Golf day and evening entertainment, including charity auction, to the Jumbulance Trust.
Many thanks to John & Sue Tarbox for hosting a wonderful event for their friends to enjoy. We would like to thank everyone who participated and contributed to the very generous sum raised to help run the activities of the Trust..
" We really value the support of Pan Autos over more than 10 years and greatly appreciate their amazing generosity "  Kathryn Salvesen, Chair of the Trustees.