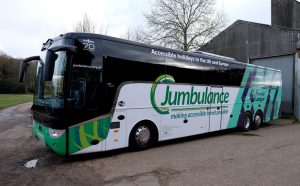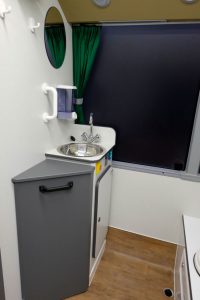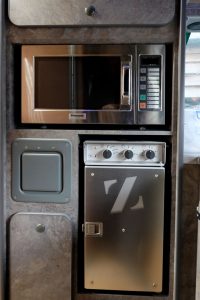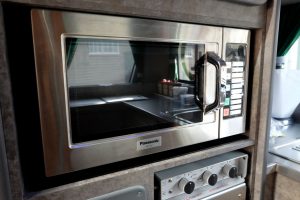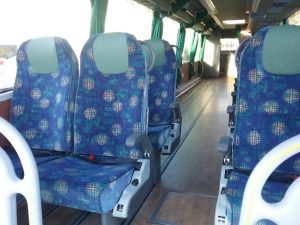 At The Jumbulance Trust, we provide accessible coaches for hire. Called Jumbulances, these vehicles give those with disabilities and severe illnesses, and other significantly dependent individuals, the opportunity to travel in safety and comfort across the UK and Europe. The specialised onboard features of the Jumbulances include:
An accessible lift, suitable for wheelchair users;
Floor tracking and clamps for up to 6 wheelchairs
Comfortable stretcher trolley beds;
Luxury reclining seats;
A large accessible washroom/w.c;
Ample storage for wheelchairs and luggage;
Facilities for making hot drinks and light snacks on board
Full air conditioning
Emergency medical equipment including defibrillator, suction and resuscitation units, oxygen and mobile hoist.
A full specification of both of our Jumbulances can be viewed here.
Along with providing specialised accessible coaches for hire, the Jumbulance Trust has a team of drivers, who are all experienced in caring for the special needs of those who are unwell or disabled.
We cater for Groups of up to 23: normally 10 disabled people and 13 carers who wish to travel together on holiday or for a day outing.  We can suggest many places of interest and venues both in the UK and throughout Europe, all of which have appropriate accessible facilities.
A Jumbulance is more than just an accessible holiday!
We employ friendly, caring and experienced drivers who understand the needs of people with disabilities and serious or complex illnesses. Our Jumbulances with onboard medical equipment are suitable for long distance travel throughout Europe,  often driving throughout the night.