The Opportunity to Travel in Safety & Comfort Across the UK and Europe
We have built strong relationships with accessible accommodation providers in many destinations across Europe, including Austria, EuroDisney and Lourdes. This accommodation is kitted out to cater for elderly, disabled, special needs and other disadvantaged individuals. Find out more about our recommended disabled holiday locations in Europe. For further information on hotels and recommendations please get in touch.

Are you planning an accessible holiday or day trip but aren't sure how to travel to your destination? Hiring one of our medically adapted Jumbulances makes accessible travel possible for people with disabilities and other serious illnesses. It's a perfect option for groups with special travel requirements. Our Jumbulances are in excellent condition and well maintained by our skilled drivers. Wheelchair friendly and fully equipped with essential features such as trolleybeds, defibrillators and oxygen means disabled and severely ill passengers can travel comfortably and safely across the UK and Europe.
Why hire an accessible vehicle from the Jumbulance Trust?
The Jumbulance Trust makes accessible travel possible for adults and children who are with impairment or have serious or complex health conditions.
It is essential that our clients can "trust the Jumbulance Trust" enabling them to have the confidence to travel with us. Our excellent vehicles coupled with our own skilled personnel and robust compliance procedures transforms initial caution into excitement at the prospect of a trip of a lifetime!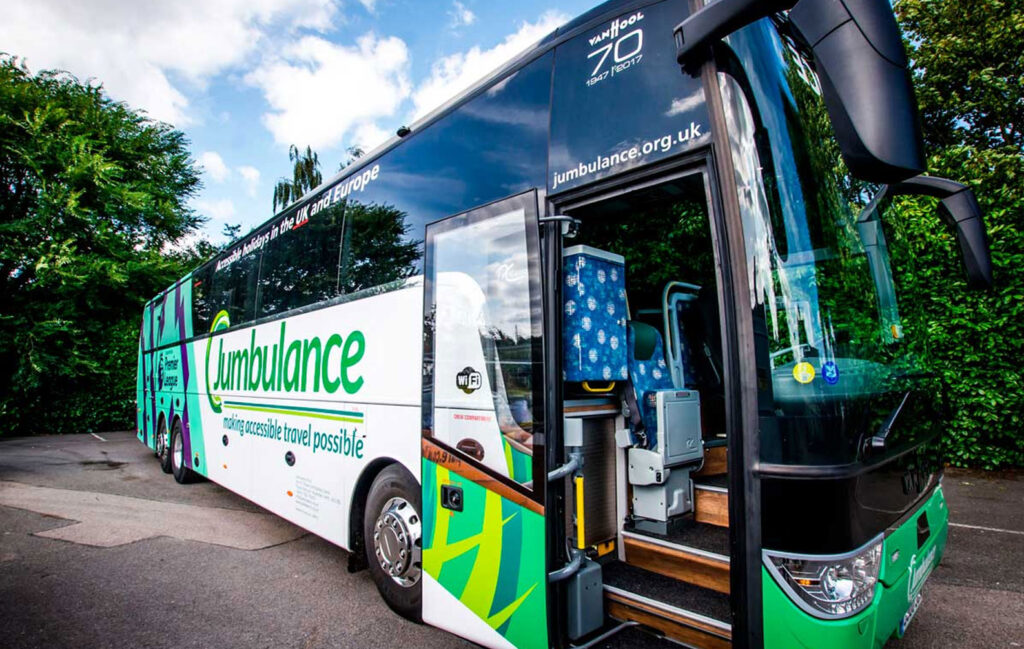 Hiring a Jumbulance means you can travel comfortably as a group without the stress of public transport like aeroplanes or trains. Jumbulances are perfect for groups with varied requirements because our accessible coaches have been equipped for a wide range of scenarios. They can accommodate wheelchair users, elderly passengers and those who are severely ill.
Check Out Our Jumbulances