WHY VOLUNTEER with Jumbulance for your holiday?
The Jumbulance Trust offers fun, social, and unforgettable charity volunteer trips. Our many volunteers over decades of operating, speak of truly rewarding and life changing experiences. If you are seeking a trip like no other, supporting disabled and life-limited people of all ages enjoy otherwise inaccessible holidays, trips and experiences across the UK and Europe, read more of our volunteer testimonials, and get in touch.
Our Assisted Travellers include people of all ages from disabled community and regional groups, schools, care homes and hospices around the UK and Ireland. Our Jumbulance adventures go as far and wide as England, Scotland, Ireland, Wales and into Europe – including trips to Disneyland® Paris, Germany, Austria, Holland and (our founding trip) Lourdes.
Volunteer holidays on Jumbulance accessible coaches literally "open doors" for our VIPs and participants – and gives everyone the chance to look ahead, do something extraordinary and unexpected, make friends and have fun in a sociable and safe environment.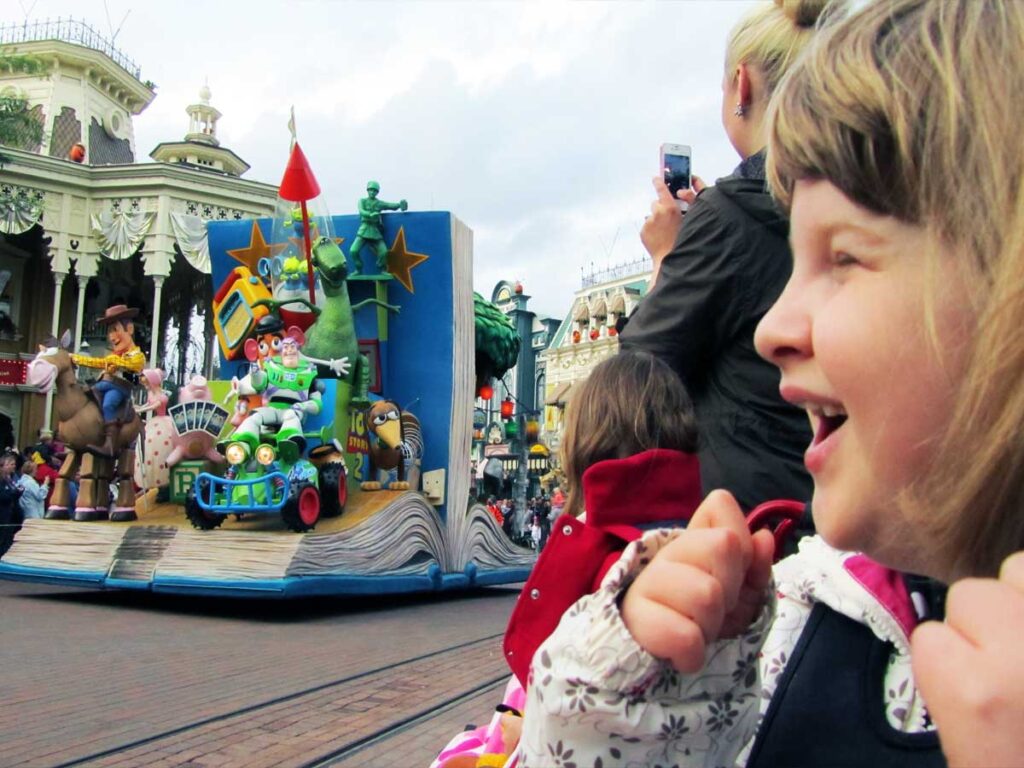 You will make a real difference to some of the most disadvantaged in our society.
Holidays on a Jumbulance trip can be hard work and incredibly rewarding.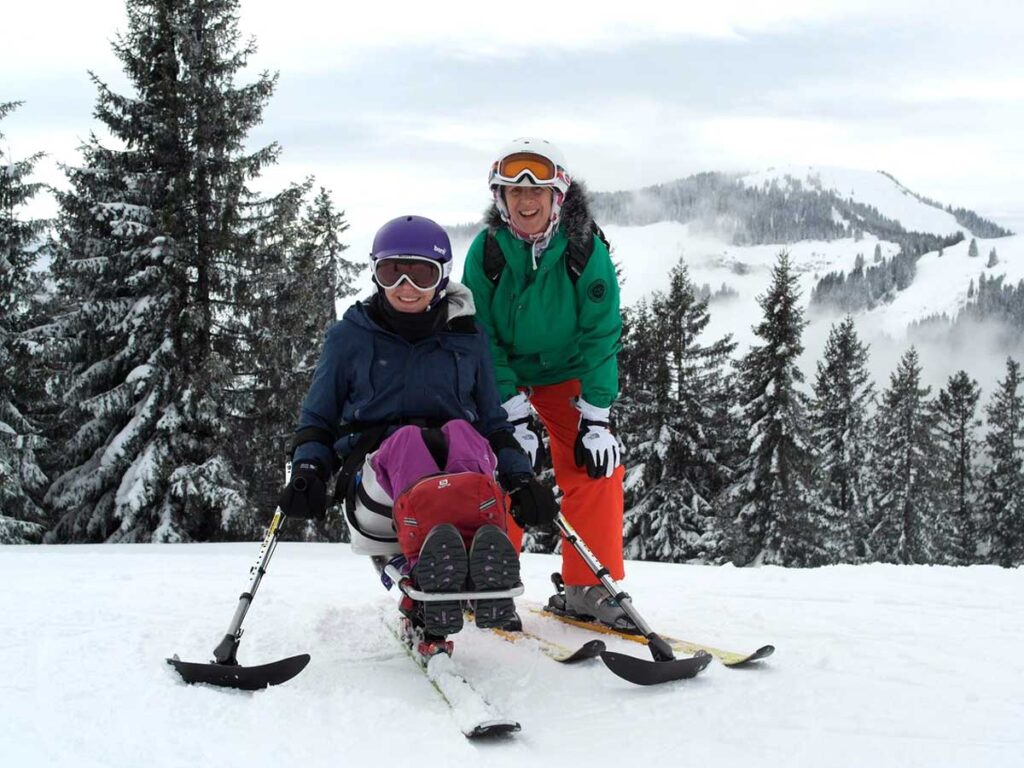 A Jumbulance holiday involves a lot of fun and laughter throughout!
Anne Marie, from Devon, first experienced a Jumbulance trip as a younger woman on a trip to Lourdes – and found it an unforgettable and deeply moving experience. Years later, she decided to volunteer again – and as a keen skier booked herself on an adventure taking disabled travellers to Niderau in Austria.
"I can be a naturally reserved person – or so I thought; not the first person in the room to immediately introduce myself or be the extrovert. I also had some assumptions about the disabled and sick people I would be accompanying – which were quickly erased!
"Right away, we found ourselves bonding on the journey. We made fast friends, and the atmosphere was pure joy, laughs, and I found myself getting stuck in right away. And – to my surprise – I had no desire to get on the slopes myself; instead dressed in my snowsuit supporting our travellers on the lower parts of the mountain to have their personal best experience!"
"I feel like I've found my 'tribe'."
"I connected with people who had a range of impairments and additional needs, but – as anyone who has spent time with a disabled friend, relative, or volunteered with disabled people  – it really is society which is disabling. With the right support in terms of equipment and accessibility – everyone can bring adventure into their lives.
"I learned so much about myself – and realised I enjoy being empathetic, connecting and helping others. To some friends' surprise – my annual holidays now are Jumbulance trips, and I can't wait to go on the next one! We're off to a festival next, and I feel like I've found my 'tribe'."
As an accessible holiday and travel charity, we bring joy to many of our passengers by providing transport for their voyage and making many memories along the way. Got a group trip to an event this year and are unsure of how you will get there? Our friendly team will be more than happy to help.
Support Our Charity
The Jumbulance Trust is a registered accessible travel charity that relies on kind donations and supportive volunteers to operate. In the mood to hold a cake sale or run a marathon for the Jumbulance Trust? You can find out more about fundraising on our support page.